Harry Potter Night 2022
Muggles and would be wizards gathered at Chew Valley Library to board the Hogwarts Express to Hogwarts. During their journey they explored the many different kinds of magical transportation found within the Harry Potter stories before taking part in a potion making session……….Colour changing bat broth!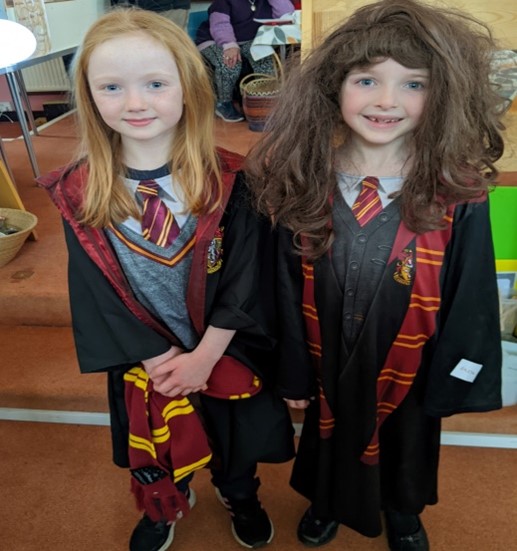 The library café was also transported into The Leaky Cauldron café – as found in the Harry Potter stories.
Using pipettes the school of wizards experimented with liquids and paste. Making different coloured potions to which they added material ingredients to complete their potions. Finally with their jars labelled and decorated they were ready to take home to cast a spell!
Experimenting with pipettes
Welcome to the world of potion making…..
Groups worked in teams and as families to experiment with colours and potion making.
Adding lemon juice to purple cabbage water turned it pink.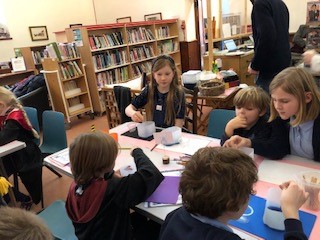 Adding toothpaste to purple cabbage water turned it teal green.
Adding materials to potions and using litmus paper to check for acidity….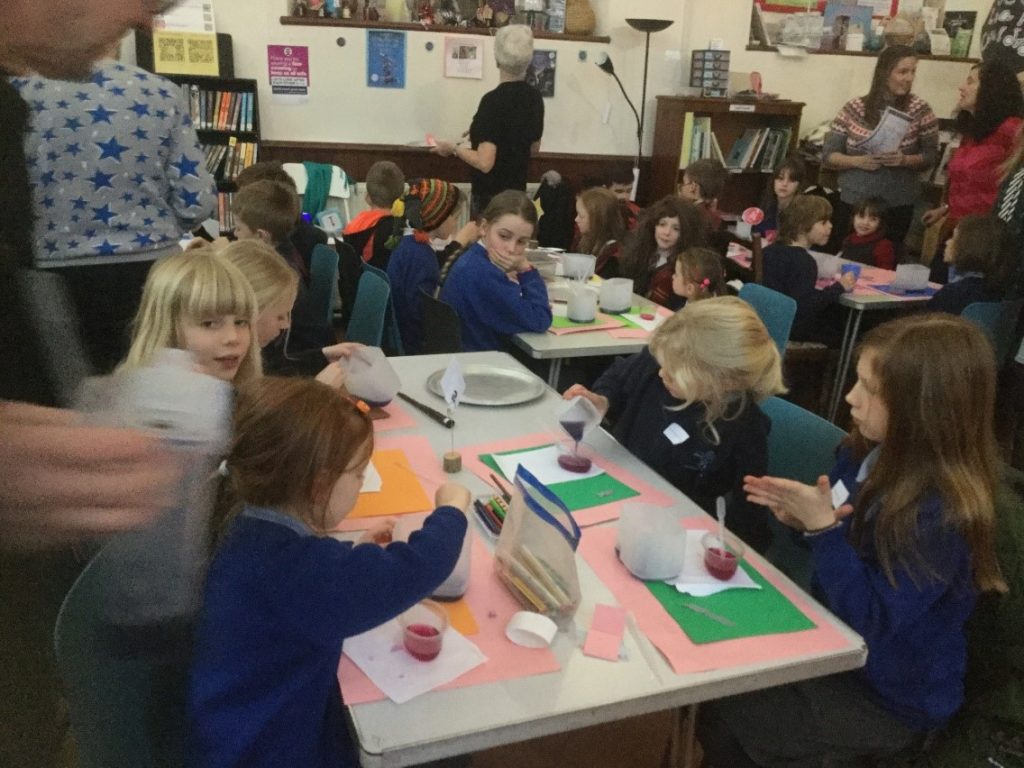 More Potion making…
Adding material ingredients and decorating potion jars.
Mixed, labelled and ready to go…
The wonderful world of Harry Potter!