Celebrating World Book Day with a Mad Hatters High Tea Party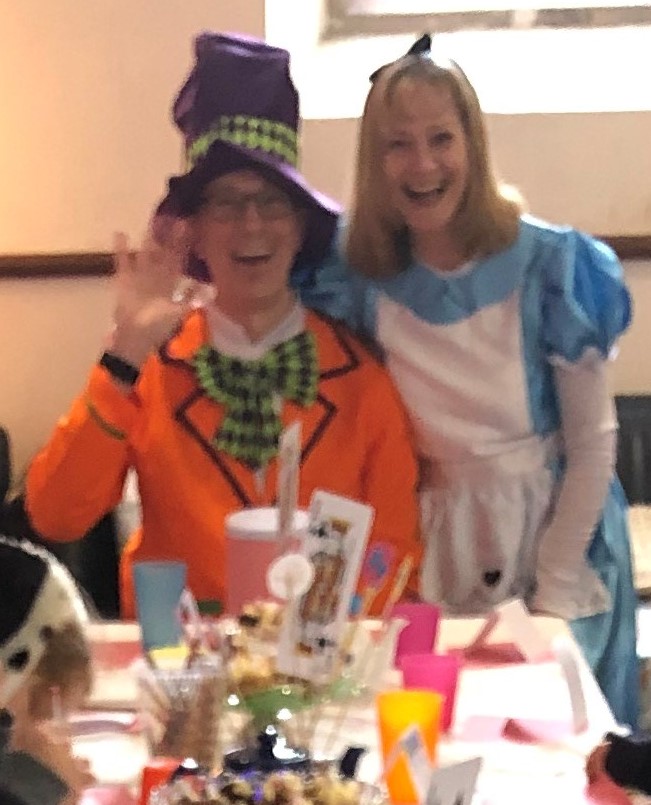 Book lovers from within the Chew Valley, many dressed as their favourite book characters, gathered in the Café at the library to celebrate the 25th Anniversary of World Book Day.

Library volunteers entered into the spirit of the occasion and also wore book character outfits.

Guests were greeted by Alice in Wonderland and the Mad Hatter, given a place name card on which they wrote their names forwards and backwards and took their seat at the tea table.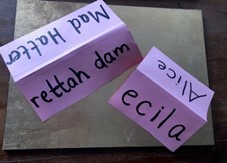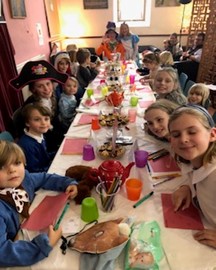 The guests then played Guess Who?…as they met the book characters who would be serving the tea , reading story extracts and telling jokes….Cat in the Hat, PC Polly, Gangsta Granny and Where's Wally along with Alice and the Mad Hatter.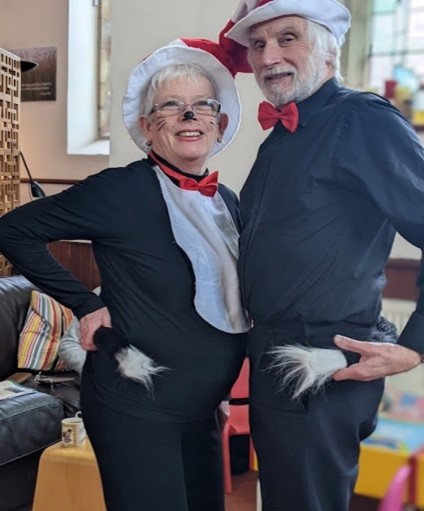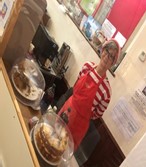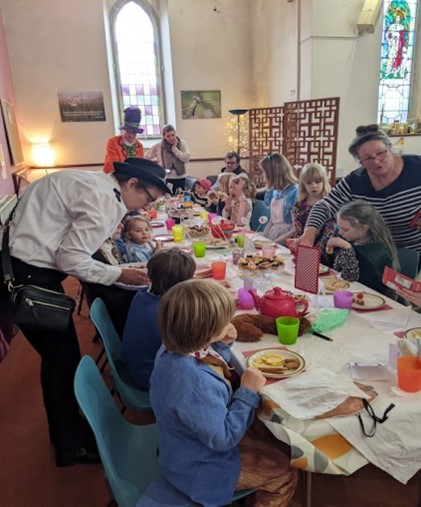 All the food was minature in size…guests firstly enjoyed sandwiches, mini suasages,cherry tomatoes and crisps before listening to a story from PC Polly and an extract from Gansta Granny…..

The next course consisted of miniature tricoloured jellies, fruit kebab sticks and miniature heart biscuits. All followed by a round of jokes from the Mad Hatter…….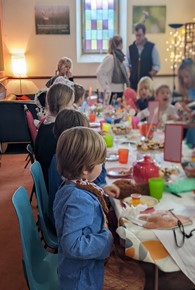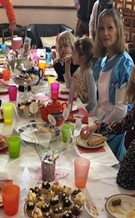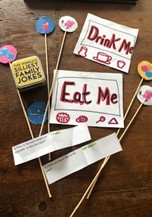 Jokes were read out by the Mad Hatter and guests alike – such as….

Q: Why did the banana go to the hospital? A: Because it wasn't peeling too well!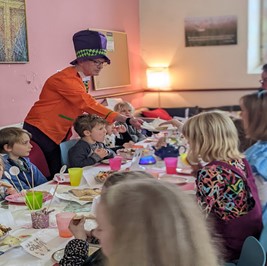 Our High Teas feast finished with miniature cakes and marshmallow/chocolate pop sticks, all washed down with plenty of squash from the different coloured tea pots!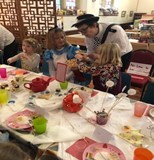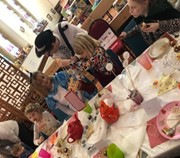 Until the table was bare and therefore time to say goodbye… or rather in the upside down world of Alice in Wonderland – "Please" and "Hello" as guests left to make their way home!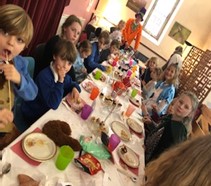 Leaving the Cat in the Hat and friends to wash up!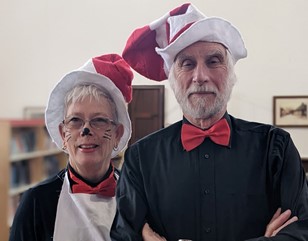 Happy World Book Day!
---
Useful Links

www.worldbookday.com/resources/ – ideas and resources

www.worldbookday.com/books/– token swap for free books
---